Best Web Hosting Platforms 2023
Website Hosting Introduction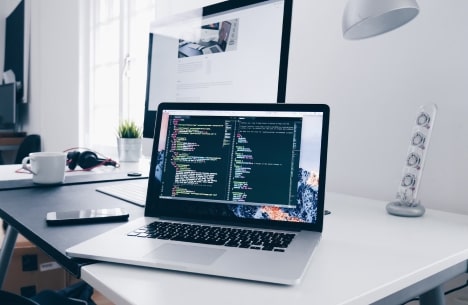 If you have built or are looking to build a website, you have probably heard two buzzwords quite often: "domain" and "hosting". A lot of professionals we meet ask us what to look for when choosing a web hosting service and what is the best web hosting in 2023. With the plentitude of options and information out there, it can be a bit overwhelming. An expert opinion is needed when it comes to choosing the perfect website hosting plan for your small business. 


After working with dozens of platforms and software, our team has curated a list of the best website hosting platforms to use going into 2023. This website was created by looking at the benefits of each hosting service and weighing the benefits, features, and costs. We also based much of the judging on security, speed, customer support, and the experience of other customers.
Website hosting involves renting servers from a company to run and maintain your website. This is cheaper than owning a server and is the most common way people stay on the Web. Hosting providers store website information on their servers and handle all inquiries from people visiting the site. Depending on the provider, users may not need to do much themselves.

To put it simply, hosting is the rent that you pay to a server to keep your website on the internet. Meanwhile, the 'domain' is the parking spot or address you use to direct users to your site. Most modern hosting plans have the bare minimum of everything you need, but like to throw in hidden fees with domain registration, hosting renewal, and SSL installation. Also if you have a larger or e-commerce site, you need to make sure that your hosting plan has a bandwidth that is up to par. 
What Are Things To Look For In Web Hosting?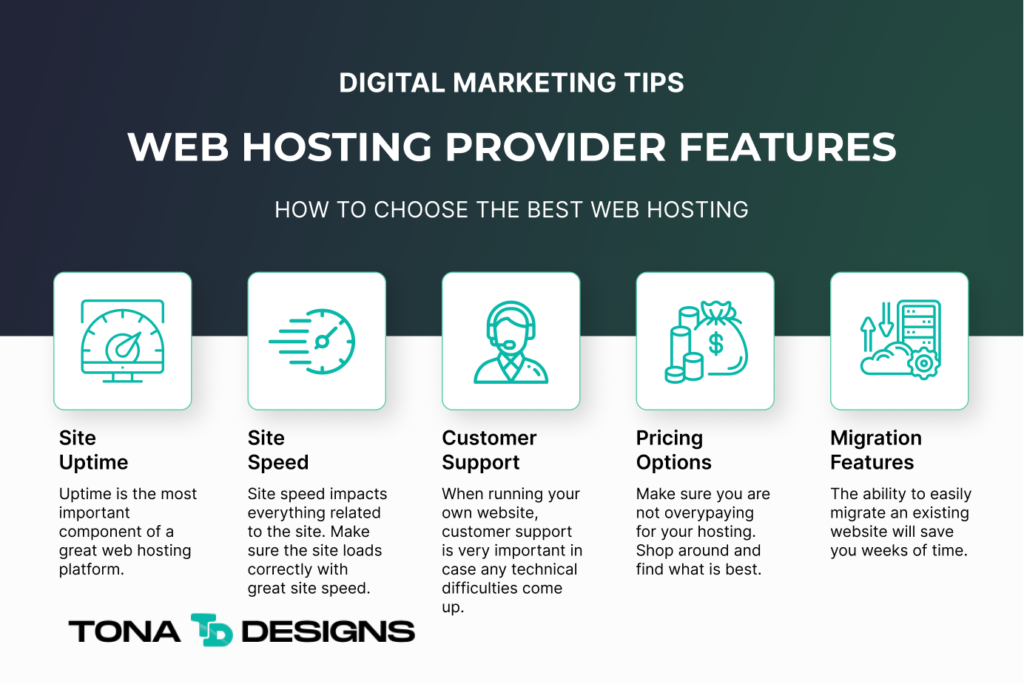 When websites list features involved in their website hosting, a lot of it is filler text and just bells and whistles. When it comes to hosting, there are several features you need to be cautious of and keep an eye out for:
Uptime is the most important component of a great web hosting platform. A great hosting plan will ensure that the site works when there is a lot of traffic.
Site speed impacts everything related to the site. Make sure the site loads correctly with great site speed. Keep track of which sites have the best load speed and server response time. Keep in mind how fast your site loads has a massive impact on your site's SEO score.
When running your own website, customer support is very important in case any technical difficulties come up. Choose a hosting platform where you can rely on expert help when you need it.
Make sure you are not overpaying for your hosting. Shop around and find what is best. Make sure the pricing is reasonable and that you get the best value for what you are spending.
The ability to easily migrate an existing website will save you weeks of time. When choosing a hosting plan, make sure you will be able to access, edit, or move your site across hosting platforms.
As you look through this list, keep your list of requirements and features with you. It will help you assess what the best hosting platform is for you in 2023. 
Top 8 Web Hosting Platforms of 2023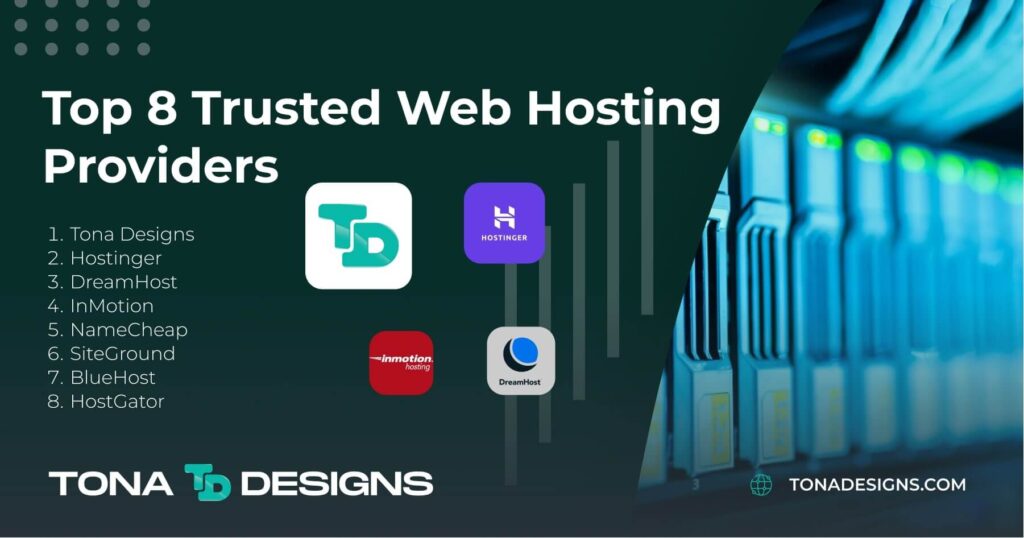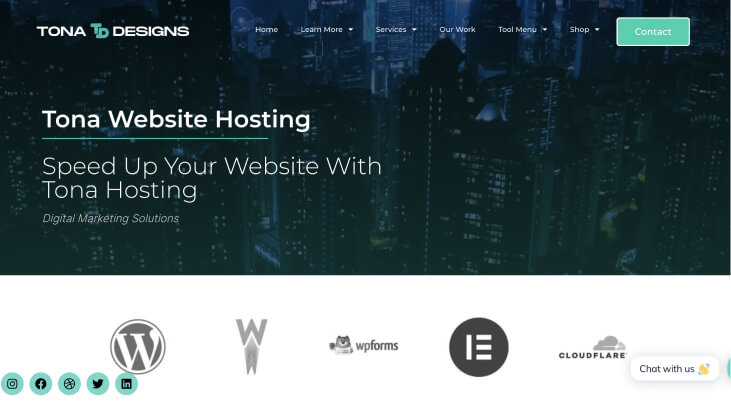 Our top recommended platform for hosting your website is Tona Hosting. What makes Tona Hosting special is that you have the support of an industry-proven staff. We have worked on dozens of websites and know exactly what your project needs to succeed. Also in case of technical difficulties, we have plenty of experience and can help you get your site back up in record time. We also help to set up and maintain any DNS record or backend Domain configuration!

Tona Hosting is powered by Hostinger and LiteSpeed – the industry's fastest and most reliable web server. Combined with the WP Rocket Cache plugin, your website will perform 4x faster than on regular hosting. We also use HTTP/3 and IPv6 for better performance. The technical optimizations and expert support staff make Tona Hosting the best website hosting option for your small business. 
Benefits: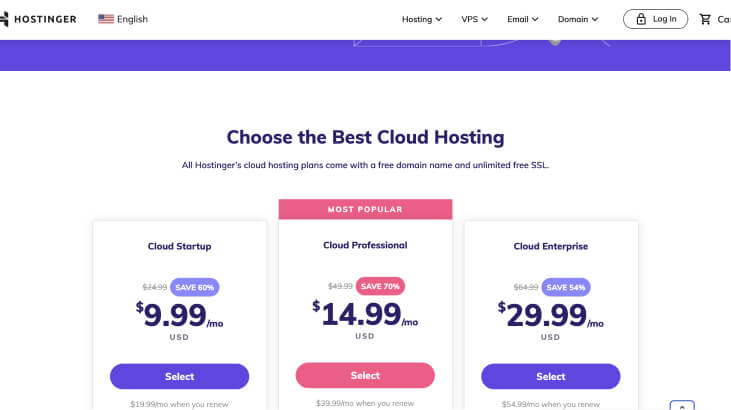 Hostinger, headquartered in Lithuania, provides hosting services to over 30 million customers through its offices worldwide. The company's basic hosting plan costs $0.99 cents per month for the first year and offers 10 gigabytes of storage, which is sufficient for single-page websites and small businesses. Hostinger also provides more comprehensive hosting plans. Business plans include additional resources and daily backups for your website.
However, it is important to note that prices will increase significantly after the first year – sometimes by up to 100%. Hostinger comes with one-click automatic installation for all popular web applications, including WordPress, making it easy for new users to get started. All plans come with a 30-day money-back guarantee, though this only applies to hosting fees and not the cost of registering a domain name.
Benefits: 
Nameservers protected with Cloudflare
Guaranteed uptime of 99.9%
Free SSL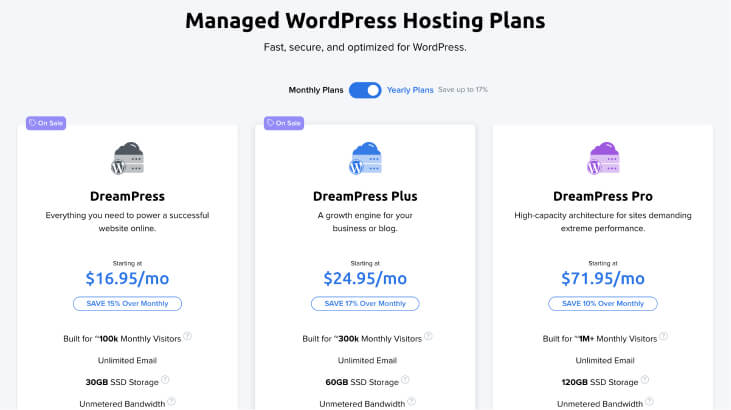 DreamHost is one of the first web hosting businesses that are still in operation. It offers straightforward hosting packages at reasonable prices, with sufficient capabilities to maintain a website of respectable size without experiencing any issues. Additionally, DreamHost provides some useful tools for those building their first website. Regular-priced plans begin at $395 per month with a one-year commitment, while cloud hosting begins at $450 per month under similar conditions.
DreamHost has been a popular hosting service for many years and is privately owned and controlled. Its commitment to quality client satisfaction has kept it at the top of the list for many users. DreamHost's cloud hosting services are some of the fastest available, and you can use them for as long as you need without incurring any additional charges beyond the initial 600 hours, or 25 days, per month.
All accounts come with free bandwidth, 100 gigabytes of block storage, and transparent monthly billing. On average, it takes less than 30 seconds to get their servers accessible for SSH. Quick next-generation computers, quicker networks, and clever design based on SSD storage make this possible.
Benefits:
Software installation in a single step
Live Chat is offered (After Logging In)
Guaranteed 100 percent availability
Money-Back Guarantee for 97 Days
Reach out today to see how we can facilitate your franchise digital marketing solutions.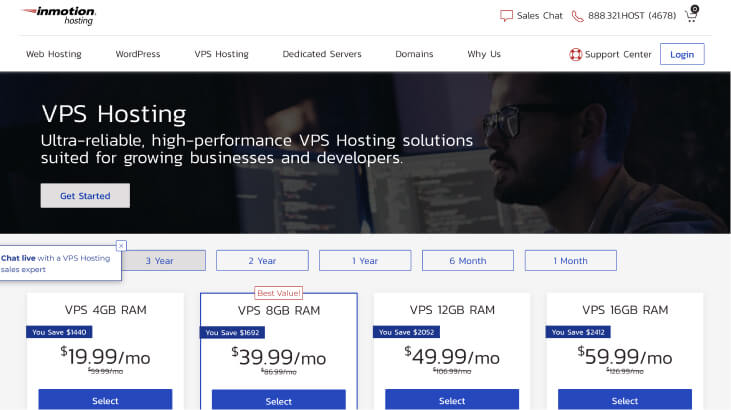 The InMotion hosting company provides limitless bandwidth and free SSL certificates as part of their inexpensive hosting options. This makes them a solid competitor as the best web hosting website for most small business proprietors. Their great collection of solutions at a sensible price is advantageous for businesses looking to experiment with e-commerce while lulling their clients into complacency.
InMotion Hosting offers business-oriented items, such as a free domain name, two free websites, 50 gigabytes of disk space, limitless bandwidth, and 10 email accounts.
Benefits:
Solid uptime
Various packages
Every plan includes limitless email.
Simple program for developing websites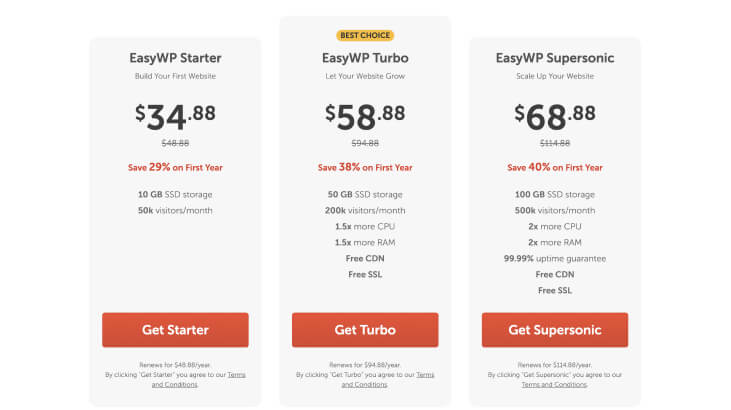 Namecheap offers a variety of hosting options, including shared hosting, WordPress hosting, VPS, email hosting, and more. Namecheap never charges for hosting migration, making it easy for you to try. NameCheap is a very convenient and easy-to-use platform. Their site uptime and speed for the price is a pretty great deal.
Benefits
No hidden charges whatsoever
Stay connected to Namecheap experts 24*7
Completely secure web hosting with top-tier security and stable backups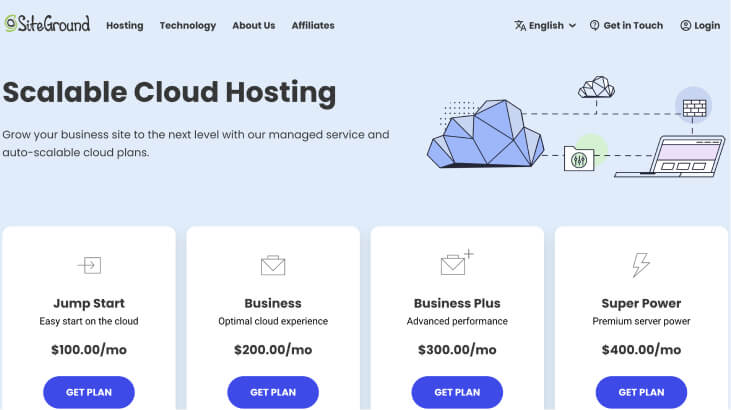 Selling your products on your blog is another way to make money blogging. You can sell a book related to the niche/ content on your blog.
Blog sellable products can come in many forms, including:
E-Books
Retail Items
Hand Made Items
Licenses Software
Downloadable Files
Access to Platform
Access to more content
Some of the points listed will bring us to our next way. to make money from your blog.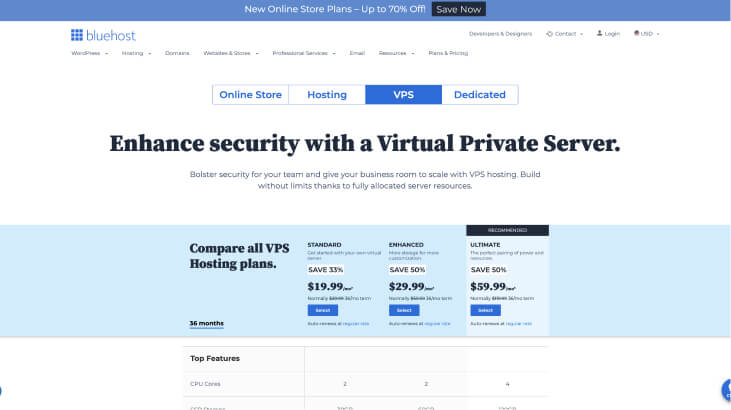 Bluehost offers a range of affordable hosting plans that include the bare essentials for WordPress and simple e-commerce. WordPress hosting plans are slightly more expensive than shared hosting plans, but come with specific WordPress features. Bluehost's VPS plans may not appear to be inexpensive at first glance, but the company does not sacrifice quality in order to achieve a low price point.
Bluehost's service is not the most configurable on the market, although the function plans are well-tuned and well-supported. Speed and uptime are essential for any website that is expanding.
Benefits:
No-cost Website Transfer
Free SSL Certificates as well as a Domain Name for the First Year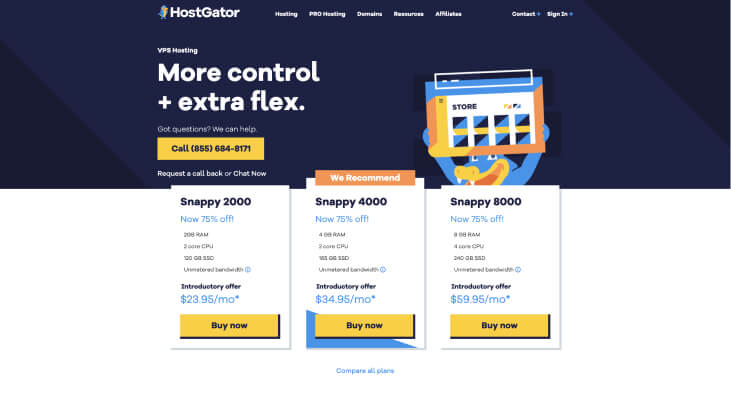 Hostgator's plans offer limitless storage and bandwidth for an initial price of only 2.75 cents per month. The plans also offer e-commerce functionalities and premium customer assistance. Hostgator provides a broad selection of goods, including reseller hosting accounts, cloud hosting, VPS hosting, dedicated servers, numerous windows hosting products, drag-and-drop website builders, and other fundamental hosting components.
Hostgator's top-tier plans, like Bluehost, lack customization options. However, their stellar support team is always ready to help troubleshoot any technical issues, no matter which plan you choose.
Benefits:
Ratings for Website Structure
Cheapest Web Hosting For Small Businesses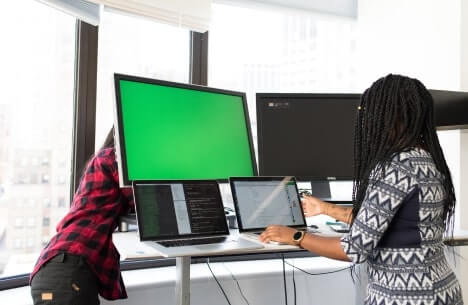 When running a small business, you have to wear so many caps that technical decisions such as these feel like a burden. For that reason, we would like to give you our recommended choice for the best web hosting platform for small businesses. With web hosting, there is the technical side involved, but a big aspect is the customer support realm. 

When your site goes down and you have no idea what to do or who to call, a solid customer support team makes all the difference. Our team recommends the Tona Designs Hosting package, due to the fact that our expert support staff is always on call to help with DNS issues, WordPress technical difficulties, and email configuration!

Our team will make sure you and your site are taken care of the entire time! 
Website Hosting Closing Points
First and foremost, we hope this article has helped you make a decision about web hosting. Secondly, we would like to provide some insights into the above-listed web hosting providers. We understand that it can be difficult to choose one, which is why we felt the need to write this article.
If you are looking for the best web hosting service with fast and secure servers, as well as good customer service, then I recommend Tona Hosting, or Hostinger. Tona Hosting runs on the Hostinger platform, but comes with the support of our staff. Regardless of the platform you choose, we hope this article is informational in helping you make a choice. Thank you for reading and good luck!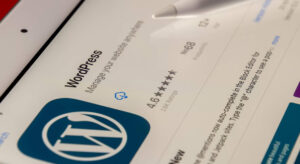 Digital Marketing Tips What is a WordPress Plugin? A WordPress Plugin is a software program that adds extra features and functionality to a WordPress website.
Read More »