Why Small Businesses Are Transitioning to Landing Pages to Grow Their Business
Creating a High-Converting Lead Generation Machine For Your Small Business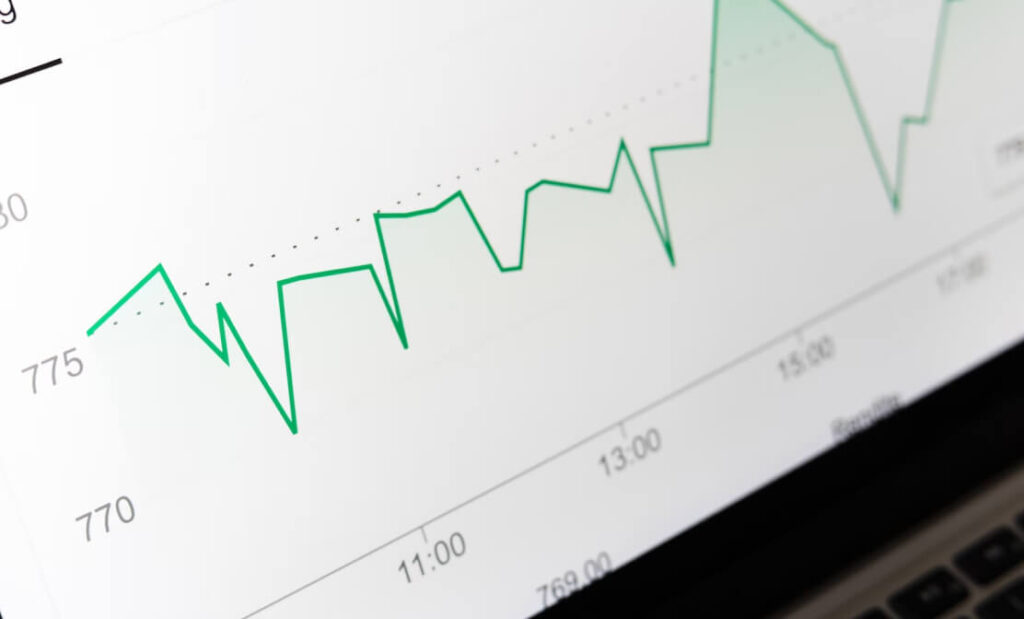 Creating a high-converting lead generation machine is essential for success among business owners. A strong lead generation system will allow you to reach more potential customers, identify opportunities for growth, and ultimately drive revenue. To build a successful lead generation strategy, consider creating an inbound marketing plan that optimizes your website and content to convert visitors into leads. Additionally, ensure that you are targeting the right audience with your advertising campaigns, as well as leveraging social media to increase brand awareness and generate leads. For scalability, you can create automated systems for tracking and following up with leads to maximize conversions and keep them engaged throughout the sales process. A landing page gives you the perfect channel to build and improve a funnel for your business.
Why Your Small Business Needs To Create Landing Pages to Drive Traffic and Sales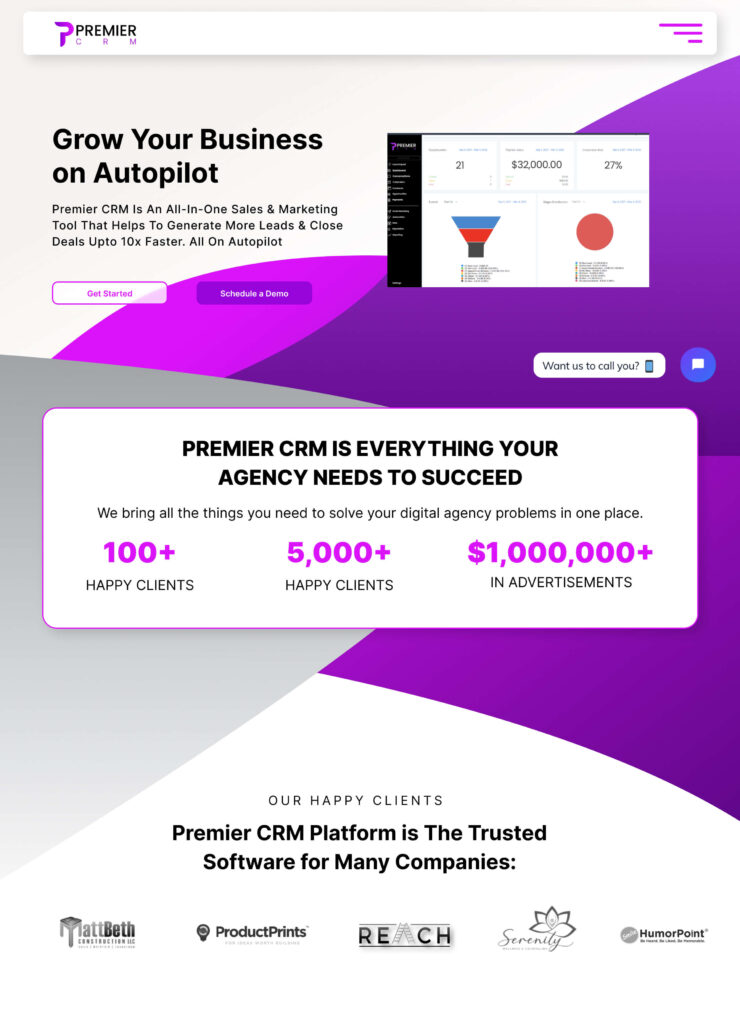 Landing pages are essential for any small business looking to grow its online presence and increase its sales. Unique landing pages allow businesses to target specific audiences and customize the content, messaging, and layout depending on the desired result. With a standard 5-10 page website, pages are often distracting to the user. Website visitors see many navigation options and find their way out of your sales funnel. A professional-looking landing page gives the impression that the site is only one page. Having a tailored landing page for a certain service or product makes it easy for a user to follow along your sales funnel, and convert into a customer.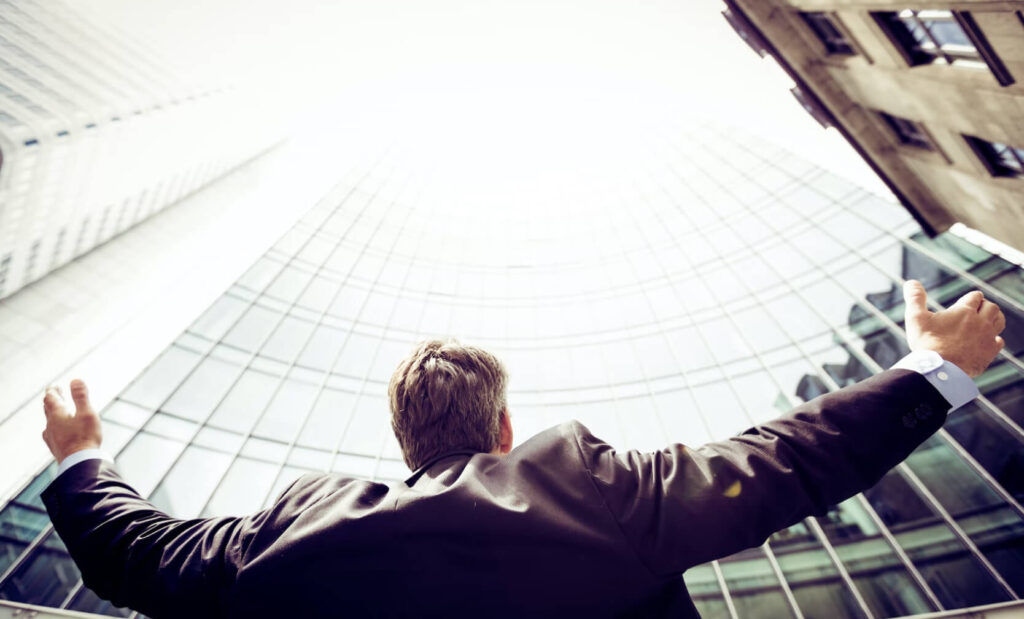 Will Creating A Small Business Landing Page Grow Your Business?
Creating a small business landing page is an effective way to grow your business. A landing page provides an introduction to your company, enabling potential customers to learn more about you and your services. It also provides an easy way to capture leads and build relationships with potential customers. Landing pages are designed to be visually appealing, so they can help attract new visitors who may not have heard of your business before. They also provide a great opportunity to showcase your products and services in detail. With an effective landing page design, you can increase awareness of your brand and expand your customer base. Additionally, you can generate more qualified leads that are likely to convert into paying customers. Overall, creating a small business landing page is an excellent way to grow your business.
Why Landing Pages Work For Business Marketing
Landing pages work best for business marketing because they are designed to be focused and direct. They provide a single point of entry into your website, offering visitors a simple and clear path to take action. You can create landing pages for different services and products that you offer. Landing pages can also be used to capture leads by collecting contact information from users who are interested in learning more about your product or service. Landing pages are the basis for many advertising platforms such as Google Ads. Team up with a marketing agency to drive PPC clicks to your pages on your website.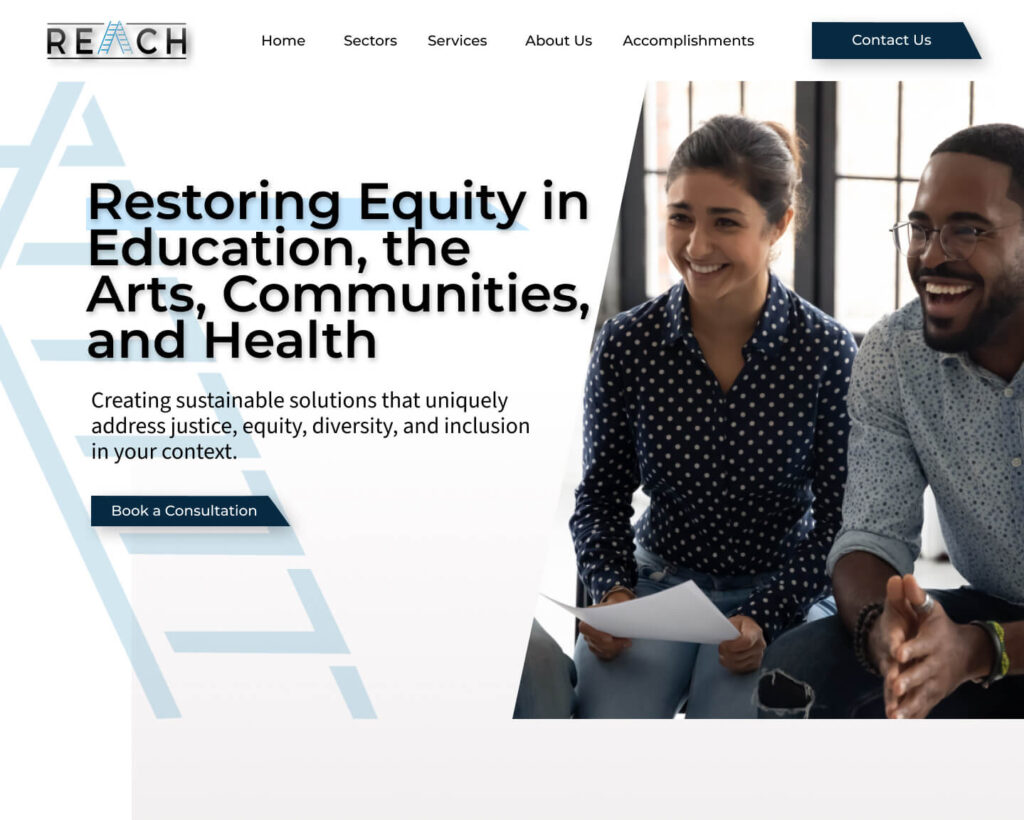 Create A Website For Your Business To Establish Social Proof
Creating a website for your business is an essential step in establishing social proof. Add social proof on your landing page so potential customers can find real reviews of your services and products. Your website should contain information about what you offer, contact details, and any customer reviews or testimonials. Utilizing social media platforms such as Facebook, Twitter, and Instagram can help to further promote your business and drive traffic to your website. Creating a blog on your website also can provide valuable content which will not only draw customers in but also establish authority within the industry.
Best Practices To Optimize Landing Pages For Lead Generation
Lead generation is an important part of any digital marketing strategy, and optimizing your landing pages is a great way to ensure that you are effectively capturing leads. Small business owners are constantly finding ways to optimize their landing pages to lower bounce rate and increase conversions. First, make sure your landing pages are visually appealing and easy to navigate. Include a clear call-to-action to encourage visitors to take the desired action. Secondly, include relevant content on the page with specific keywords that align with the users' search queries. Additionally, use A/B testing to determine which elements work best for capturing leads and what can be improved upon. Lastly, provide value by offering something in exchange for their contact information such as a free trial or downloadable ebook. Following these tips will help you create effective lead-generation pages that capture more leads and increase your ROI. Make sure your landing page has access to a contact form, so leads can inquire for more information.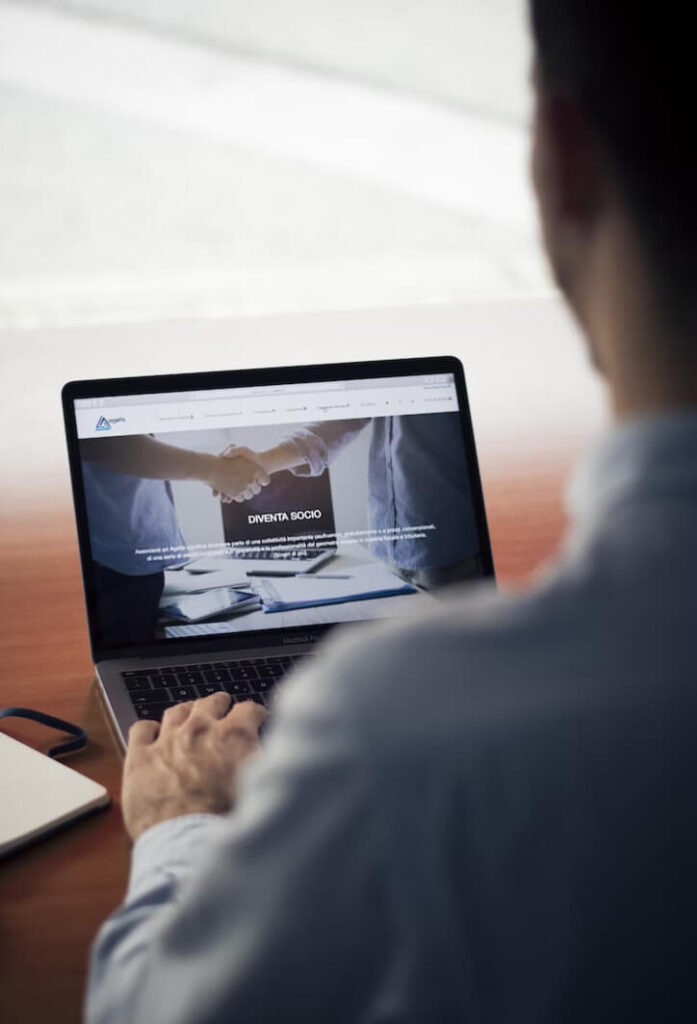 What Is The Best Landing Page Builder?
The best landing page builder depends on the specific needs of the user. Generally speaking, a great landing page builder should be easy to use and intuitively designed, with features such as drag-and-drop functionality for easy page creation and customization.
When creating a landing page is simple and seamless, you will be able to create custom landing pages without spending too much time or resources. The best landing page builders enable users to design pages quickly without any coding knowledge or expertise. Additionally, a good landing page builder should offer powerful analytics tools that allow users to measure performance and optimize their pages for better results.
Finally, it should include a range of modern templates that can be easily customized in order to create an engaging, eye-catching design. With the right combination of these features, one can craft a successful landing page that helps convert visitors into customers.

Our recommendation for a landing page builder is a combination of WordPress and Elementor. As a digital marketing agency, Tona Designs offers Elementor Pro with all of our projects. In addition to providing access to Elementor Pro features, Tona Designs projects utilize some of the top WordPress plugins to ensure your site runs smoothly.
WordPress (We Recommend With Elementor)
WordPress is an open-source content management system (CMS) that enables users to create websites and blogs. It is written in PHP and uses a MySQL or MariaDB database. WordPress has a wide range of features, including themes, plugins, custom post types and custom taxonomies, media library, user account management systems, search engine optimization tools, and more. WordPress also offers a variety of widgets and other customization options for users to personalize their website or blog. Additionally, WordPress has a thriving community of developers who are constantly developing new themes and plugins to extend the functionality of WordPress. With its easy-to-use interface and powerful features, WordPress is one of the most popular CMSs available today for creating websites and blogs.
Wix Builder is an online platform that makes it easy for people to create stunning websites without any knowledge of coding. It offers a drag-and-drop interface, so users can add elements and customize their sites with ease. The platform also provides pre-designed templates, which can be further customized with text, images, and videos. Additionally, Wix Builder has an extensive library of apps and tools to further enhance the functionality of websites. With its user-friendly design and powerful features, Wix Builder is an ideal choice for anyone looking to create a website quickly and easily.
SquareSpace is an easy-to-use website building platform. It allows users to quickly create beautiful, modern and responsive websites, blogs and online stores. The platform offers templates that are fully customizable with drag and drop design tools, while also providing access to a library of images and fonts. Additionally, it includes features such as analytics, ecommerce integration, custom domains, and 24/7 customer support. SquareSpace makes it simple for anyone to create their own website without needing any coding knowledge. With its easy-to-use tools and powerful features, SquareSpace is the perfect choice for those looking to build a website quickly and easily.
Kajabi is an innovative web-based platform that provides users with the tools and resources to easily create professional and powerful websites. It features a drag-and-drop interface, which makes website creation easy and fast. It also offers various templates and themes to choose from, allowing users to customize their site according to their needs. Additionally, Kahabi Builder comes with a comprehensive library of fonts, graphics, and images to ensure that each website looks stunning. Furthermore, this platform supports multiple languages and is compatible with all web browsers. With Kahabi Builder, users can quickly launch their websites without any coding knowledge or technical skills.
ClickFunnels is a powerful marketing and sales platform that enables businesses to quickly and easily create sophisticated sales funnels. It helps businesses to capture leads, build relationships with customers, increase conversions, and ultimately grow their businesses. By using ClickFunnels, businesses can create landing pages, set up automated emails and text messages, create opt-in forms, integrate payment gateways, and track performance metrics. With ClickFunnels' drag-and-drop builder, users can quickly design stunning webpages without having any coding or design experience. Furthermore, ClickFunnels provides users with advanced analytics and insights into their funnel performance so they can make data-driven decisions for their business. All in all, ClickFunnels is an invaluable asset for any business looking to maximize their online presence and drive more revenue.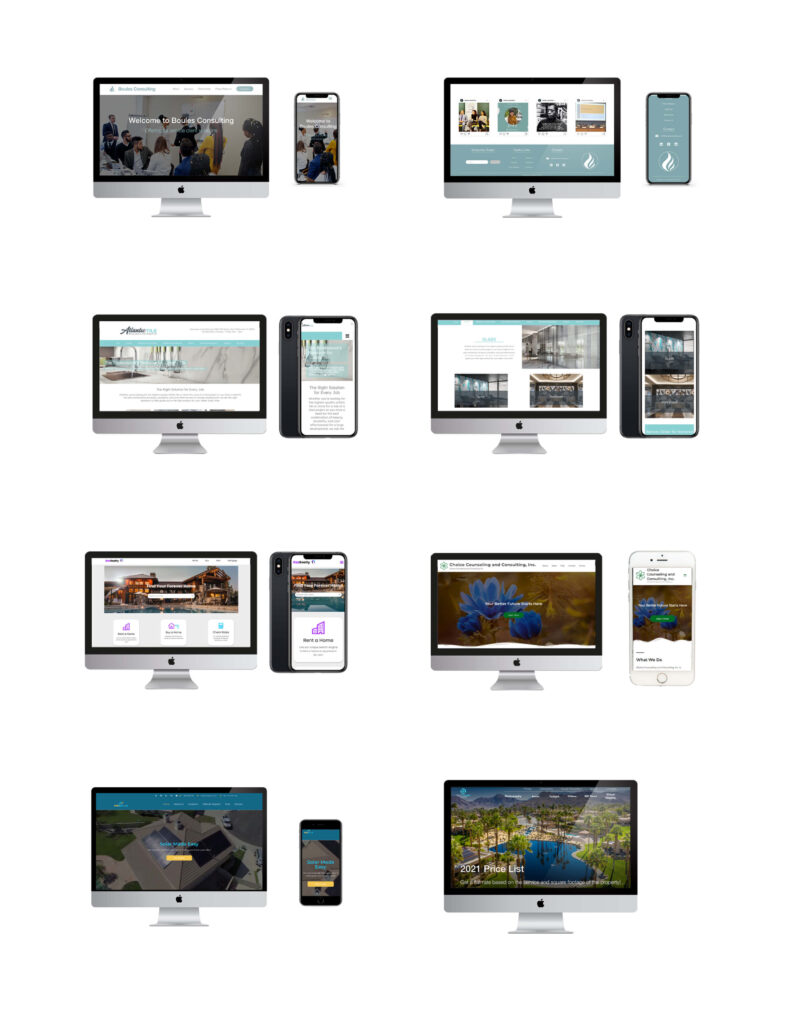 Taking Inspiration From Landing Page Examples
Landing page examples are a great way to get inspired and learn about the latest trends in web design. Landing pages are designed with the goal of converting visitors into customers, so it's important to have one that captures attention, provides relevant information, and encourages visitors to take action.
A good landing page should be visually appealing, provide clear call-to-action buttons, and include concise copy that quickly explains what you offer. Examples of effective landing pages can help you understand how to create a successful design with a lucrative conversion rate. By studying what works for others in your industry, you can create an effective landing page of your own that will help drive more conversions for your business.
Landing Page Ideas To Optimize Your Call To Action
When it comes to optimizing your call to action, creating an effective landing page is key. Landing pages should be designed with the user in mind and should include an eye-catching headline, clear visuals, and concise copy that explains the benefit of taking the desired action. Additionally, use specific language to define what you want visitors to do and make sure it stands out on the page so that users can easily find it.
To maximize conversions, consider including social proof elements such as customer testimonials or case studies to show why others have found success with your product or service. Additionally, consider using A/B testing tools to determine which version of your landing page yields better results.
Finally, don't forget about mobile optimization; many users will be accessing your website from their phones or tablets so make sure all content looks great on any device. With these tips in mind, you can create a powerful landing page that drives more leads and converts more customers.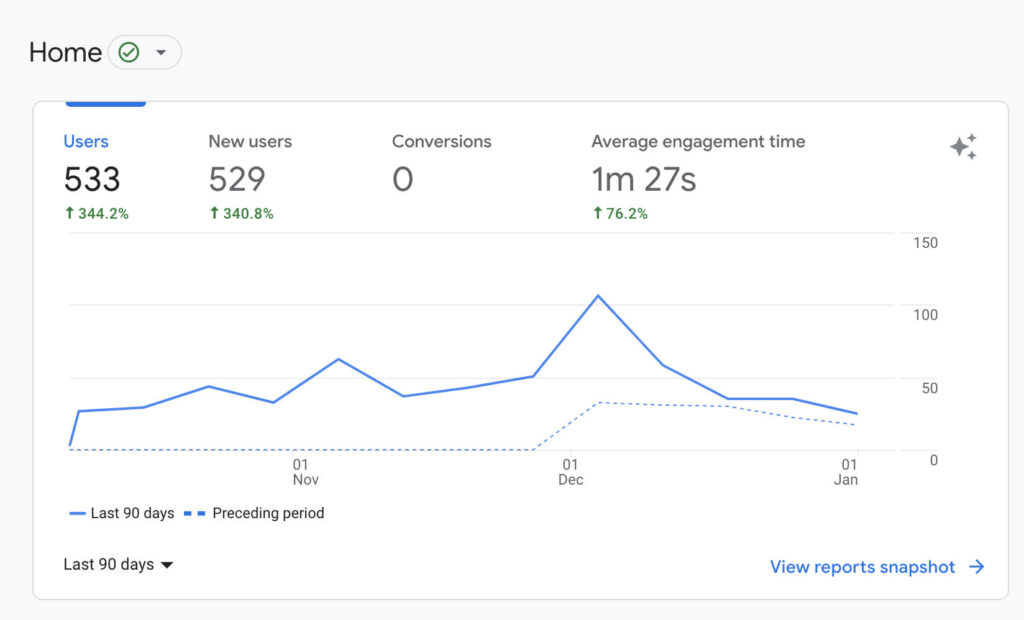 Using Analytics To Check If You Have A High-Converting Landing Page
Analytics are a great way to help you assess the effectiveness of your landing page. By using analytics, you can track the number of visitors and conversions on your landing page, as well as see which pages are performing best.
This allows you to identify areas for improvement, such as ensuring that all essential information is included on the page and that it is easy to navigate. Additionally, with analytics, you can also measure the time spent on your page, the bounce rate, and other metrics that can help you determine if your landing page is high-converting or not.
By understanding how users interact with your page, you can make adjustments to optimize its performance and get better results.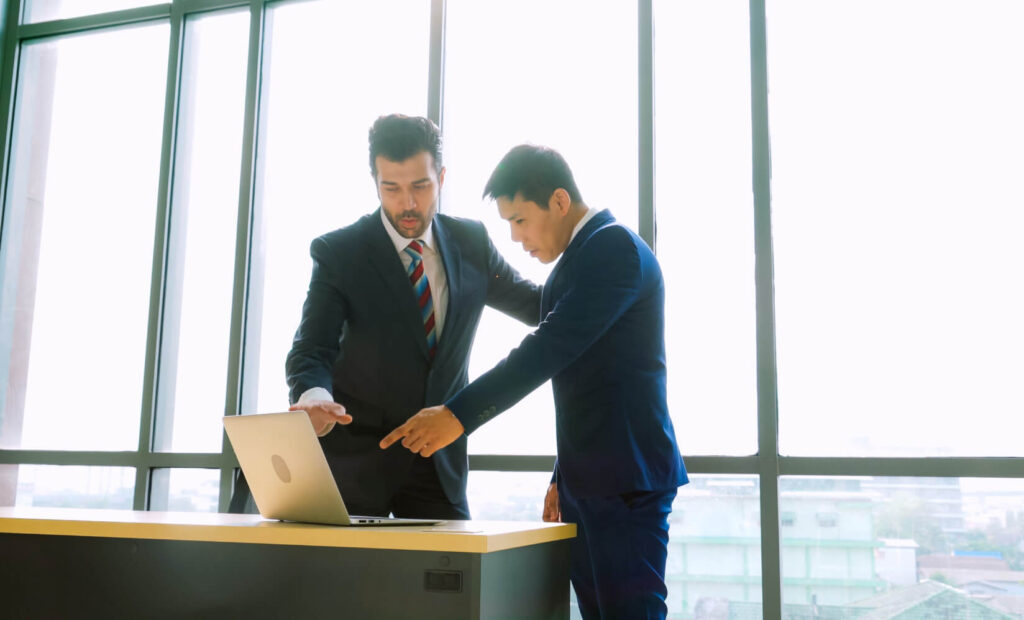 Taking The Next Steps To Build High-Converting Landing Pages
When it comes to creating high-converting landing pages, there are a few key steps to take. First and foremost, you need to have an attractive and easy-to-navigate design that speaks to your target audience.
Additionally, it is important to include relevant visuals, such as images or videos, and use persuasive copywriting techniques that emphasize the benefits of your product or service. Finally, you want to make sure your landing page has a clear call-to-action (CTA) that encourages users to take the desired action. By taking the time to carefully consider each of these components, you can build an effective and high-converting landing page that helps drive more conversions for your business.
If you have a product or service that you want to drive sales to, but do not have the time to create your own landing page, invest in working with a digital marketing team. The best digital marketing agencies will be able to build landing pages for each of your campaigns and help you scale profits. Many small businesses work with digital marketing agencies such as Tona Designs, to create and improve their marketing campaigns. Reach out today if you want to get started! Thank you for reading.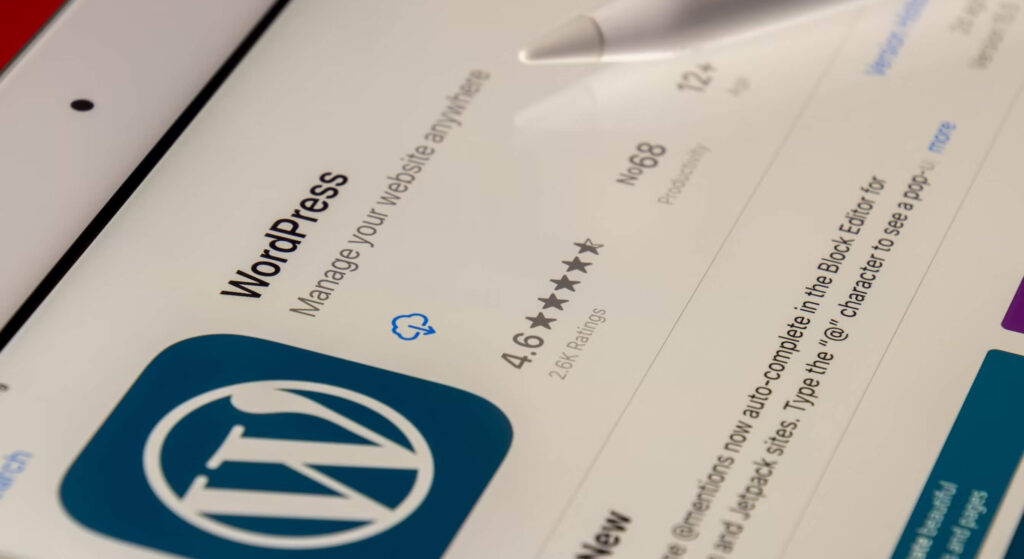 Digital Marketing Tips What is a WordPress Plugin? A WordPress Plugin is a software program that adds extra features and functionality to a WordPress website.
Read More »